We help

up-and-coming and experienced

real estate investors

build their portfolio

with unique loans

designed for fix & flips, rental properties, AirBNB rentals and new construction.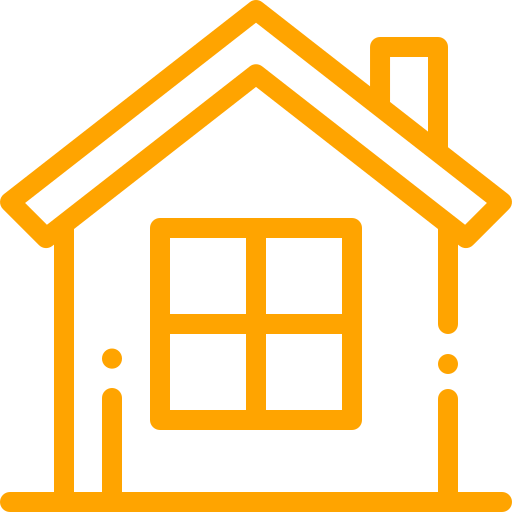 We originate both Single and Portfolio Rental Property Loans for individuals, LLCs, and other business entities. We help beginning rental property investors purchase their first property, and help seasoned investors unlock equity from established portfolios so they can grow. 
Single family homes

Multi family homes

Apartment complexes

Strip malls

Mixed use properties
Key Facts About Rental Property Loans
Commercial loan underwritten on property cash flow, no personal income verification

Easy liquidity verification process

Foreign Nationals eligible
90-day seasoning

Vacation Rentals financing available
| | | |
| --- | --- | --- |
| LOAN PURPOSE | Purchase or cash-out refi of a single property | Purchase or refi of multiple properties in a portfolio |
| KEY FEATURES | Vacant Properties eligible for up to 100% market rent18 Up to 80% LTV for purchases, 75% LTV for refi Up to 95% property debt to income (PDTI) ratio 3 or 5 year declining point pre-pay (3%, 2%, 1% or 5%, 4%, 3%, 2%, 1%) | New simpler declining point pre-pay feature Up to 80% LTV for purchase and refi No capital expenditure or cash management requirements19 All loans are non-recourse |
| INTEREST RATE | Market | Market |
| TERM | 30-year fixed, interest-only available | 5-10 years with balloon, interest-only options available |
| BORROWER TYPE | LLC or Individual | LLC |
| MINIMUM FICO | 650 | 650 |
| LOAN AMOUNT | $75K – $1.5MM | $500K – $100MM |
| PROPERTY TYPE | Non-Owner Occupied: Single Family Residences (SFR) 2-4 unit properties Condos Townhome | Non-Owner Occupied: Single Family Residences (SFR) 2-4 unit properties Condos Townhomes Multi-family 5-20 unit properties |
Not sure if the Portfolio Rental Loan works for you?
Use this checklist to see!
Do you have 5 rent-producing doors, with a total portfolio value of $700,000?

Do each of your properties have a value of at least $50,000?

Are you a long-term investor?

If you answered yes to these questions, complete the fields below to get started with our Portfolio Loan!
Unlocking Investment Potential: Hard Money Lenders for Rental Property Loans
Real estate investment can be a powerful wealth-building tool, but acquiring and managing rental properties typically requires a substantial initial investment. Whether you're just starting your journey as a rental property investor or looking to leverage your existing portfolio, our Hard Money Lenders for Rental Property Loans are here to help. We specialize in originating both single and portfolio rental property loans for individuals, LLCs, and other business entities, catering to a wide range of property types and investor needs.
The Versatility of Rental Property Investments
Rental properties come in all sorts of shapes and sizes, offering investors diverse options for building wealth. Our Hard Money Lenders for Rental Property Loans are familiar with the unique challenges and opportunities associated with various property types.
Here are some of the property categories we can assist you with:
Single-family homes: For anyone who is just beginning their journey into real estate investment, single-family homes provide a straightforward and manageable entry point. Our rental property loans can help aspiring investors to purchase their first investment property, unlocking the potential for passive rental income.
Multi-Family Homes: Multi-family properties, such as duplexes and triplexes, offer the opportunity to generate multiple streams of rental income from a single investment. We can help you secure financing for multi-family properties, enabling you to grow your rental property portfolio.
Apartment Complexes: Apartment complexes can provide a substantial and steady income stream. If you're looking to acquire your first apartment complex or to expand your holdings, our Hard Money Lenders have the expertise to structure the right loan for you.
Strip Malls: Commercial properties like strip malls offer a unique investment opportunity. With our Rental Property Loans, you can tap into the potential of commercial real estate and benefit from rental income generated by businesses leasing space in your strip mall.
Mixed-Use Properties: Mixed-use properties combine residential and commercial elements, offering a diversified income stream. Our lending solutions can help you acquire and develop mixed-use properties, subsequently maximizing your investment potential.
Empowering rental property investors
Our mission is to empower rental property investors, whether they're just starting out or are seasoned veterans in the field.
Here's how our Hard Money Lenders for Rental Property Loans can make a difference:
First-Time Investors: If you're new to rental property investment, we provide the guidance and financial support needed to make your first purchase a reality. Our team understands the unique challenges faced by beginners, and we offer loan options tailored to your needs.
Experienced Investors: For seasoned investors, our lending solutions can help you unlock equity from your established rental property portfolio. This capital injection can be used to fund new acquisitions, renovations, or other investment opportunities, allowing you to grow and diversify your holdings.
A Trusted Partner in Your Real Estate Investment Journey
At StarVox Capital, we're more than just lenders; we're your partners in success. Our team of experts understands the nuances of rental property investments and can guide you through the financing process. With a commitment to excellence and a track record of helping investors achieve their goals, we're ready to assist you in realizing your rental property investment dreams.
So, whether you're interested in single-family homes, multi-family properties, apartment complexes, strip malls, or mixed-use properties, our experts at StarVox Capital have the expertise and financial solutions to help you thrive in the world of rental property investment. Don't let financing stand in the way of your real estate dreams; contact us today at (475) 255-3713 and take the first step toward unlocking the full potential of your rental property investments.
*By submitting your phone number, you expressly consent to authorize StarVox Capital to contact you at the number you provide with information about our loan products and to continue your application. Calls may be made using automated dialing and other phone technology. You do not need to consent to receive calls as a condition of receiving services from us. Please call us at 860-384-7711 if you do not wish to submit this form. By completing this form, you agree to receive offers, promotions and other email messages from StarVox Capital. You may unsubscribe at any time.